---

halfway between Catania and Messina (twenty minutes by highway or rail), Giardini Naxos can be reached in less than an hour from the airport Fontanarossa Etna. Forty years of modern hotel facility with a capacity of more than five thousand beds and a network of over twelve thousand summer residential rooms. High-ranking restaurants, pizzerias, bars, nightclubs sophisticated, elegant and rustic venues that retain the traditional elements of Sicilian culture.
---
Apple.com Trailer
Etna
Giardini Naxos
Google Video
Goolge
Idrogeologia
SAGRA DEL PESCE

Torna l'appuntamento con la traadizionale Sagra del Pesce. Degustazione del pescato della zona e vino di casa.
NAXOS ESTATE

Pubblicato il calendario degli spettacoli organizzati dal comune di Giardini Naxos..
Blu della cancellazione

Giovedì 14 luglio 2016 alle ore 18.30, a Giardini Naxos, nella terrazza dell'Hotel Palladio, presentazione dell'ultima raccolta di poesie di Maria Attanasio, Blu della cancellazione (ed. La Vita Felice).
Insieme all'autrice interverranno Salvo Marano e Orazio Caruso. Sarà presente l'editore Gerardo Mastrullo.

ORARIO UFFICI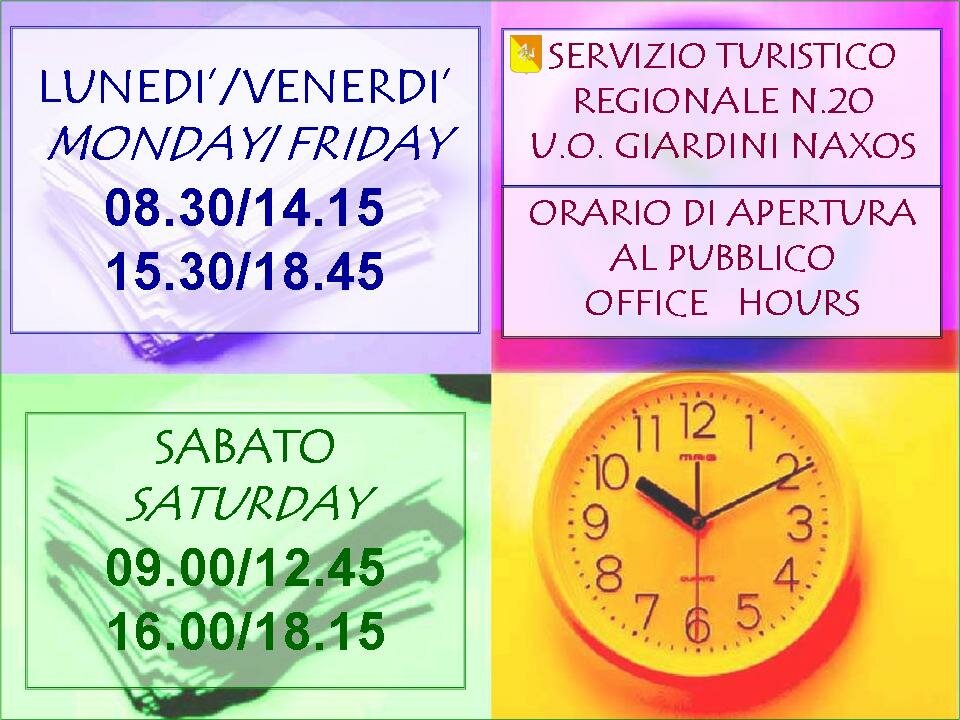 Entra in vigore l'orario estivo del Servizio Turistico Regionale U.O di Giardini Naxos
A partire dal 4 di Aprile 2016 e fino al 29 Ottobre 2016 l'Ufficio Informazioni effettuerà il nuovo orario di apertura al pubblico.
Share